I can't resist making a slight analogy between love stories and my daily life as a recruitment consultant. Are you skeptical? Stop what you're doing and let's try an exercise. Think about the last time you had a job interview: what are the steps you went through?
Valentine's Day is the occasion for my phone to suggest a souvenir photo with my Jules. This is one of our first dates. With a sense of nostalgia, I remember our first discussions and the first questions: Does he like me? What should I wear for our first date? A second date is a good sign, right?
The Pre-screening
Was it our gazes meeting or his sense of humor that made your heart melt? Was it an appetite for a more challenging environment or the opportunity to get new responsibilities that made you apply?
At this stage, neither you nor the employer have met, but let's not jump to conclusions. First impressions are important, but in this case, they will not come from meeting the person in real life.
« A CV should whisper to the recruiter: I am the candidate you are looking for. »
When it comes to dating, and maximizing the chances of finding true love, everyone optimizes their profile. We post our best pictures and spend a lot of time thinking about how to present ourselves in the most attractive way. With a CV it is exactly the same. The first impression a recruiter or employer will have of you will come from it. In order to put all the chances on your side, make sure your CV and LinkedIn profile are clear and accurate. 
It's a Match!
Well done, the interest is mutual! Now comes the time of the job interview, preceded by long hours spent in front of the mirror. What will I wear? How do I show my professional style? Don't hesitate to go visit to the LinkedIn profiles of your interviewer as well as the company employees. These pages are full of useful information about the dressing culture of an organization.
"Adapt your outfit to the structure you are applying for."
To avoid this first meeting feeling like a bad Tinder date, be prepared! The employer will ask you questions about your work history, your experience, your personality and what motivates you on a daily basis. Doesn't this make you think of something else?
As you can probably guess if you have been on a few dates already, it is always more pleasant to be in front of someone who is enthusiastic about discussing their hobbies. So do the same during an interview by making your answers interesting! A classic sales technique is to show on top of explaining. If necessary, take your phone or a portfolio and let them see examples of projects you have worked on.
And most importantly, ask questions. We've all once met that handsome guy or girl whose only topic of conversation was his or her little self and let's be honest: it was boring.
"Show curiosity and initiative to attract the attention of your future employer."
Want more tips on how to prepare for an interview? Go read our article How to prepare for a job interview? 3 Tips from a recruitment consultant
The importance of communication!
Your evening went really well. You babbled a bit but you left on a good note. The next day, you're sitting on your sofa at home and you pick up your phone. Should I text him or her or should I let him or her call me back? Many of us have had our nerves frazzled with this dilemma.
If you enjoyed a date, you tell the person. The rule is the same for a job interview. A post-interview email or text will show your enthusiasm for the position, the structure and your proactivity will only be beneficial.
"Did you enjoy the discussion and want to take the process further? Communicate your feelings!"
If the idea of waiting makes you anxious, a recruitment agency can provide you with a good support. Besides playing the role of the good wingman when it comes to pleading your qualities to the employer, the recruiter will accompany you throughout the recruitment process and will ensure you to receive the best possible feedback.
The beginnings of a successful relationship
Once the anxiety of the first round has been overcome, a second interview is an opportunity for the employer to get to know you better. Just like on a second date, your interlocutor will want to know if you have mutual connections and where the relationship can lead. During this phase, you may be asked to complete a personality questionnaire or a skills assessment exercise.
This will allow you to put yourself forward and conversely to understand the company's expectations towards you. It may even confirm that the organisation's culture is a good fit for you. 
"Ask yourself the right questions! What is most important to you? A gift voucher every three months to reward your success or a relationship based on sharing and trust?"
Let's cultivate our love!
As you could read, recruitment and dating can be quite similar. Both can create butterflies in our stomachs or make us anxious. In terms of private relationships, if you are satisfied today, then I can only wish you a Happy Valentine's Day!
From a professional point of view, as in all relationships, you will have to build traditions and adapt to each other's quirks. We all have that colleague who talks a little too loudly in the open space. In any case the important thing is to communicate your needs and find a harmony that benefits and suits everyone.
And if you are actively or even passively looking for a new working relationship, go to the job tab on our site to find a proposal that inspires you. And together we'll do our best to get you on your first date with your new ideal partner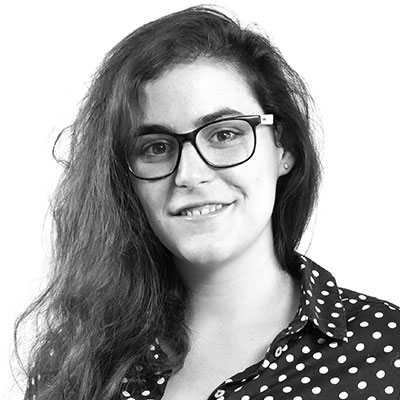 Recruitment Consultant @GenerationsRecruitment

Subscribe to our newsletter
Receive our Sales & Marketing jobs every month.