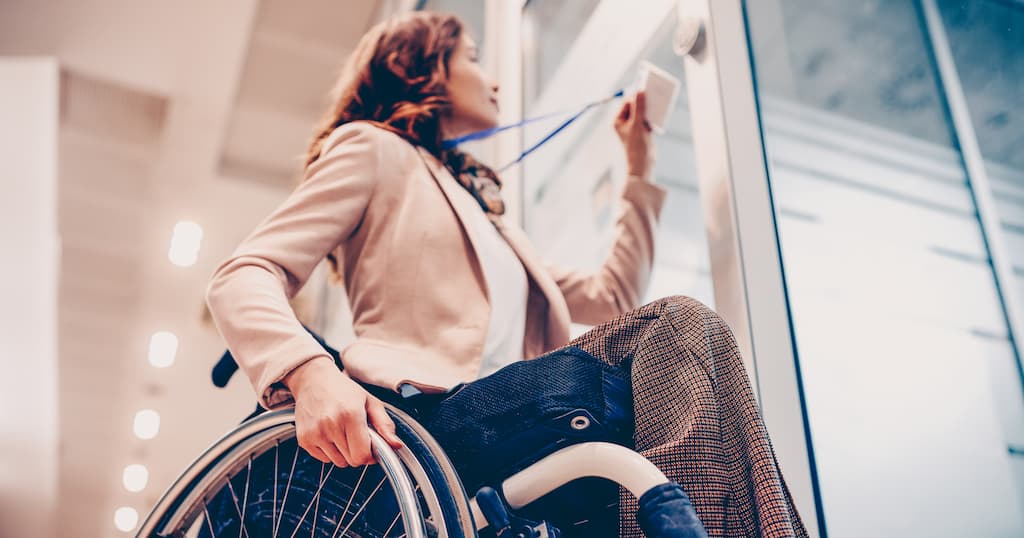 How to apply for a job with a disability? Why hire people with disabilities?
On Saturday, the 3rd of December, it's 'International Day of Disabled Persons'. The United Nations brought this day to life to encourage individuals with disabilities into. As such, diversity and inclusion in the workplace is becoming more important every day. In this blog, you'll learn why that is. Also, we provide 4 tips for finding a job with your disability.  
Diversity in the workplace
As a recruitment agency, Generations Recruitment attach great importance to diversity and inclusion in the workspace, and there is certainly more than one good reason for that. A work force composed of a mix of individuals of different religion, ethnicity, gender, race, sexual orientation, age and education would boost productivity at work by as much as 35%. 
 Apart from increased productivity, diversity in the workplace brings a host of benefits, such as: 
Broader talent pool

 

New and multifaceted insights that lead to success

 

Diverse mindsets and different life experiences fuel innovative ideas

 

Enhanced work performances

 

Increased profits

 
Inclusion

,

diversity's

best

friend
Diversity and inclusion make a perfect pair. The latter term involves whether employees feel comfortable in the work environment. Can everyone feel at home? Does everyone feel heard? Are all employees given the freedom and space to be themselves? In a worksite where diversity is present and everyone feels good, you create a workplace made up of happy and productive employees.
4 Tips for finding a job with a disability
Whether a company is small or large, in any workplace, hiring people with disabilities has a positive impact on the company's results. Moreover, everyone – including people with health problems, disabilities or injuries – should have the opportunity to perform a job that suits them.
Do you have a disability but also a great desire and ambition to get hired for your dream job? Here are 4 tips to get you going.
Highlight your talents and skills
Although you have a disability, you certainly have talents and skills as well. Although you have a disability, you certainly have talents and skills. So don't let your disability be a limitation, but focus on your capabilities. Imagine you have a disability that causes involuntary spasms, but at the same time you are also very creative and would make an amazing graphic designer. 
Engage with the right organizations 
Once you know what job you would be good at and what organization you feel like working for, it's time to do some homework. Investigate whether the company you are interested in is open to diversity in the workplace. Through Google and social media channels, you can easily get an idea of a company's reputation. If you have the impression that the business considers diversity and inclusion important, then you can take a chance and apply. 
Call experts 
You never walk alone, even in the search for a job that is right for you. There are plenty of recruitment agencies that are happy to help you find a job. Recruiting experts can help you create an attractive resume, but they offer advice as well. As such, they might recommend a particular training or further education that will take your skills to the next level.  
Keep your head high
In your hunt for a job, you must not give up. It is important that you believe in yourself and have confidence. Even if you get rejected for a job application, know that this can happen to anyone. To keep your head high, your mindset is crucial. Therefore, keep the following motto in mind: "I may have a disability, but my talents and capabilities will undoubtedly be appreciated by employers". 
Recruit people with disabilities and reap the fruits
As an employer, you are only able to create a talent pool when you give everyone a chance to expose their talents. Individuals with disabilities have qualities that you as an employer are looking for as well. By welcoming them in the business, you encourage diversity and inclusion, but also generate other advantages that you do not want to pass by.
Finding talent, for example, is not that easy. If a company does not hire individuals with disabilities, they are already avoiding plenty of potential, talented employees. Besides, hiring individuals with a disability or handicap has a positive impact on your company's reputation, as customers and consumers value empathy in the workplace.
Finally, it makes other employees at work feel better because when a company is open to everyone, it creates a sense of trust and commitment.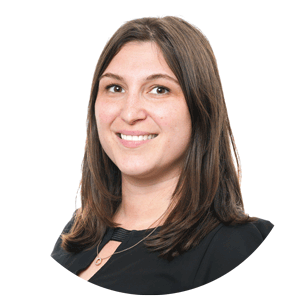 Projet Manager & Recruitment Consultant | Generations Recruitment

Subscribe to our newsletter
Receive our Sales & Marketing jobs every month.