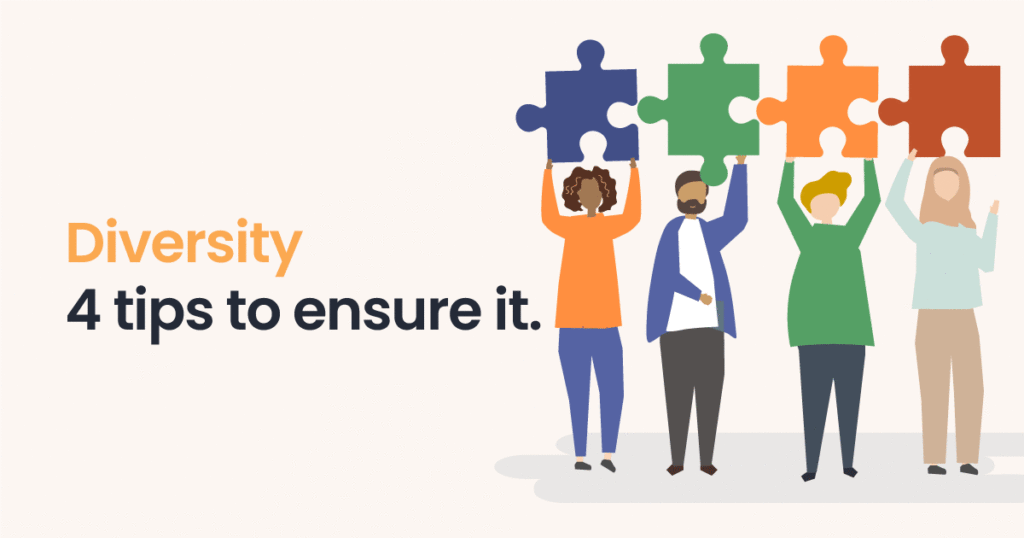 4 Tips to ensure Diversity within your company
Generations Recruitment strives to ensure Meaningful Recruitment. The first step of a Meaningful Recruitment strategy is to rethink the way companies approach their business by defining a purpose and thinking about their social responsibility on society.In today's society, diversity and inclusion is an essential part of each company culture.
A good D&I plan can be beneficial as it can create new talent pools, potentially increase the ability to create products and be innovative in general. In our previous article, we already explained the difference between diversity and inclusion. Now it is time to take a look at tips for employers to ensure diversity and inclusion in their workplace. In the previous article we discussed tips on inclusion, so in this article we will discuss tips on diversity!
Tip 1: Hire the best person for the job
Hiring the best person for the job might sound straightforward, but it can be very compelling to hire someone who is similar to the people already working in your organisation. On the other hand, only focussing on hiring people from minority groups to get a more diverse workforse is also not the way to go. Therefore, make sure you have a clear list with key qualifications for a candidate. These key qualifications should be checked to make sure each one is relevant to the role in terms of efficiency and delivery, and is not biased. Also make sure to have standard practices in place for documenting and conducting the different recruitment steps.
Your recruitment team might also need a training on how to recruit diverse talent. For example, it is a no go to ask candidates about their personal life. They need to be able to clear their mind of stereotype thinking while assessing an applicant. A good way to overcome unconscious biases within your recruitment cycle is to facilitate anonymous recruiting. This means removing all information that might cause a bias, such as gender or ethnicity. When you focus on an equal recruitment process, diversity in your workforce will automatically follow.

Tip 2: Adjust your recruitment channels

If you struggle with finding more diverse applicants, be creative in your ways of recruiting. For example, try finding professional groups where minority groups might be members of and promote your vacancies there. You could also enlarge your geographical recruitment area. For example, try attending a job fair in other parts of the country than you normally recruit. This way you reach more potential candidates and therefore likely more diverse candidates.
Another way to target minority groups is to work with employee referrals from minority groups in your organisation. Asking your current employees to present some people within their network will also give them a sense of inclusion. Some companies even promote this by offering a bonus for employee referrals. Here, it is important not to limit the definition of what you see as diversity. It goes beyond just gender and ethnicity, it can also be about new ways of thinking and problem solving.
Tip 3: Adjust your vacancies
Adjusting your vacancies to attract a more diverse talent pool is also one of the key aspects to hiring more diverse talents. You can start by avoiding gendered language. For example, stop using words that are stereotypically linked to male candidates because this could scare away women and LGBTQ+ candidates. You can use this website to check your text and make sure it is neutral. Also make sure not to make a prestigious education or experiences mandatory, as you will lose people who might be less privileged but equally talented. Instead, focus on skills and motivation.
In your vacancies, it is useful to be transparant about the selection criteria and the recruitment process as well. This way you make sure that the applicants know that every candidate will be treated equally. On top of this, you can write in your vacancies that you are an equal opportunity employer. By doing so, the candidates know you have measures in place to support diverse talents and you value inclusion, which in turn can attract minority groups.
Tip 4: Foster diversity at all levels – Retention & buddy programs
Up until now, we discussed how to attract diverse talents but it is equally important to keep them within your organisation once you hired them. Some organisations are recruiting diverse talents but because of a bigger turnover rate for some groups, their workforce stays less diverse. If you see this is a trend within your company, try to conduct exit interviews to find the problem and fix it. For example, you could discover mothers are leaving your company because they need more flexible working hours.
For new employees, it is important to feel welcomed and accepted within their new company from day one. You can see it as a first impression of a person, which determines how you perceive them. So, it could potentially enhance or decrease the chance of them staying within your company. Some companies swear by using a buddy program to welcome new employees and foster inclusion. Pairing employees from different background together during the first months of a new hire, can help both employees learn about a different culture and feel more connected to one another.
What do we do at Generations Recruitment?
At Generations Recruitment, we value diversity. As a matter of fact, our name stems from that very perspective. But what do we do to ensure diversity? Our core values are built around this subject and are intertwined with our everyday work. For example, one of our values is 'Fair'. This entails treating all applications we receive fairly. We review them with the whole team every week and give individual feedback to all of them. We treat every applicant equal and don't make any distinctions based on something different then predetermined key qualifications.
We save, track and share all these applications within the team to ensure that, at least, one consultant will be able to propose a relevant job as soon as possible. Even if we don't have any relevant job for you at some point, we usually meet our candidates and share their CVs proactively with our clients. We never give up on our candidates even if a client didn't go with them. We will try to find you another job opportunity and provide you the most positive outcome possible.
Are you looking for an opportunity within sales or marketing, check out our open vacancies or reach out to one of our recruitment consultants!
Discover your aspirations with the G.R.A.M.
We provide meaningful recruitment. That's the reason why we developed the Generations Recruitment Aspirational Model. This one helps you to find a job and an employer that is aligned with your personal values and aspirations!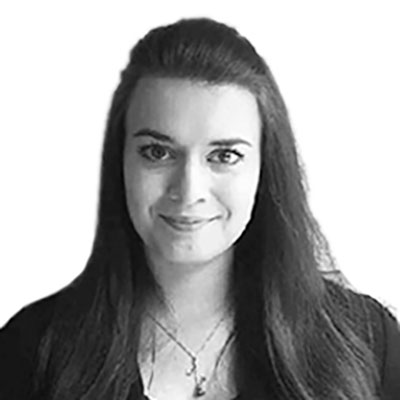 Generations Recruitment Team