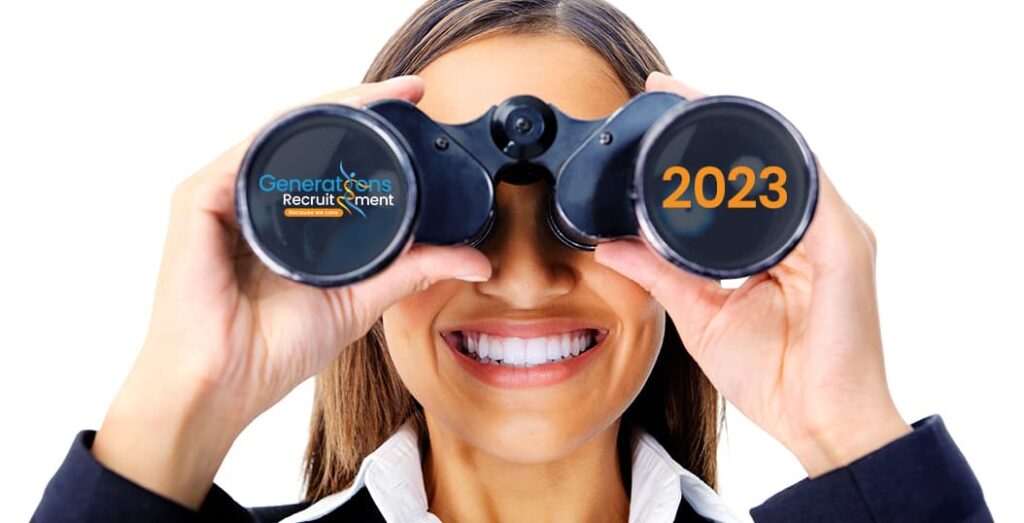 Promising professions in 2023
The Belgian job market is constantly changing. While recruiters and account managers were in high demand in the past, there is currently more need for healthcare and digital experts. In this article, you will discover the job market trends for 2023. 
The employment market in full swing
Due to a fast-paced evolution in the digital field as well as innovations in various areas, our job market is in need of specific professions.
New technologies, for instance, are driving up the demand for IT specialists. Think of technologies such as the internet of things (IoT), virtual reality (VR), augmented reality (AR), blockchain, artificial intelligence (AI) and cloud computing.
Also, e-commerce is on the rise. This means that the demand for vacancies in Sales & Marketing is currently high and ever-increasing, especially positions related to digital marketing.
High-potential industries in 2023
A number of industries will be crying out for labour in 2023. Here are 5 sectors in which you can be quite sure to get a job quickly in the coming year:
Healthcare
IT
Education
Hospitality
Energy
5 professions for which demand will be high
Let's take a closer look at 5 roles that will be in high demand in 2023.
1. IT-security specialist
An IT security specialist (or cyber security specialist) deals with the security of a company's IT infrastructure. As a result of modernization, more and more data is being collected online. It goes without saying that all data, such as customer and employee data, must be stored extremely securely.
Becoming an IT security specialist requires broad knowledge of a company's information security policy, as well as the safe use of IT resources. Such knowledge can be gained by studying computer science, cyber security, network engineering or computer science. But apart from a relevant education, employers attach particular importance to your work experience.
2. Biochemical analyst
Biochemical analysts examine all kinds of materials that come from living organisms. As such, they analyse matters as biochemical processes, cells and biomolecules.
If you aspire to become a biochemical analyst, you do not need a master's degree. In professional bachelors like biochemistry and biomedical laboratory technology, you will acquire all knowledge a biochemical analyst needs. These study programs include courses such as biology, biotechnology, DNA technology and chemistry.
The demand for biochemical analysts is constantly growing. Hence, you have the opportunity to apply for vacancies from pharmaceutical companies and research institutes, as well as laboratories and food producers.
3. Medical secretary
As the number of group practices are increasing, also the demand for medical secretaries is skyrocketing. Being a medical secretary, you have the chance to work in a hospital, at a private doctor's practice or in a group practice where different types of medical practitioners are engaged.
In the role of medical secretary, you will receive patients and register all necessary data. You will also keep track of the doctors' agenda and schedule consultations.
If this position appeals to you, you can pursue a professional bachelor's degree in organization and management. Most importantly, you should have talent for organization and skills including customer orientation and communication.
4. Management assistant
As a management assistant, you are the manager's sidekick, providing support for all executive duties. Working as a management assistant, you have to plan your manager's schedule and take care of incoming phone and email traffic. You also help with setting up meetings and events.
In order to become a management assistant, you might complete college courses such as business administration, business management and office management. Besides that, you need to be a born organizer with strong communication skills that is not afraid of getting into stressful situations.
5. Remedial teacher
Although remedial teachers have extensive professional knowledge, they generally guide individuals who have learning, parenting or developmental disabilities.
If you wish to work as a remedial teacher, you will have to obtain a bachelor's degree in orthopedagogy or a master's degree in educational sciences. In addition to your degree, you should be very empathetic and have a lot of patience.
Given the multifaceted responsibilities of a remedial teacher and the increasing developmental problems of young people, the job position is in relentless demand. Besides that, you also have several opportunities to specialize as a remedial teacher, and with a specialization under your belt, you'll find a job soon.
Trending positions in Sales & Marketing
Nowadays, we do almost everything electronically. We buy just about everything we need on the Internet, from clothes to interior accessories. In fact, we even manage our financial affairs through a computer or smartphone. Therefore, it is not a surprise that the e-commerce industry is calling for workforces. 
Here, you can find some job positions in Sales & Marketing that will be hot in 2023! 
Commercial assistant

 

Digital marketer

 

Marketing analyst

Project manager

 
Recruitment trends
Along with a changing employment market, a different way of hiring is remarkable as well. Generally, employers care more about your enthusiasm and eagerness to learn, rather than your educational and professional background. So there is no need to worry if you do not have the highest degree or years of work experience: with the right attitude and a proactive approach, you can already make it far.
Are you at a loss as to which professional direction you should pursue? Then develop competencies for a job in the digital world or healthcare: you'll be at work in no time!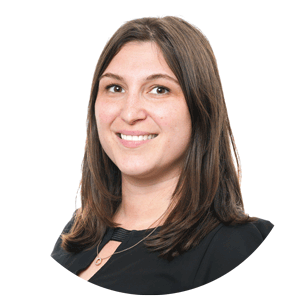 Projet Manager & Recruitment Consultant | Generations Recruitment

Subscribe to our newsletter
Receive our Sales & Marketing jobs every month.