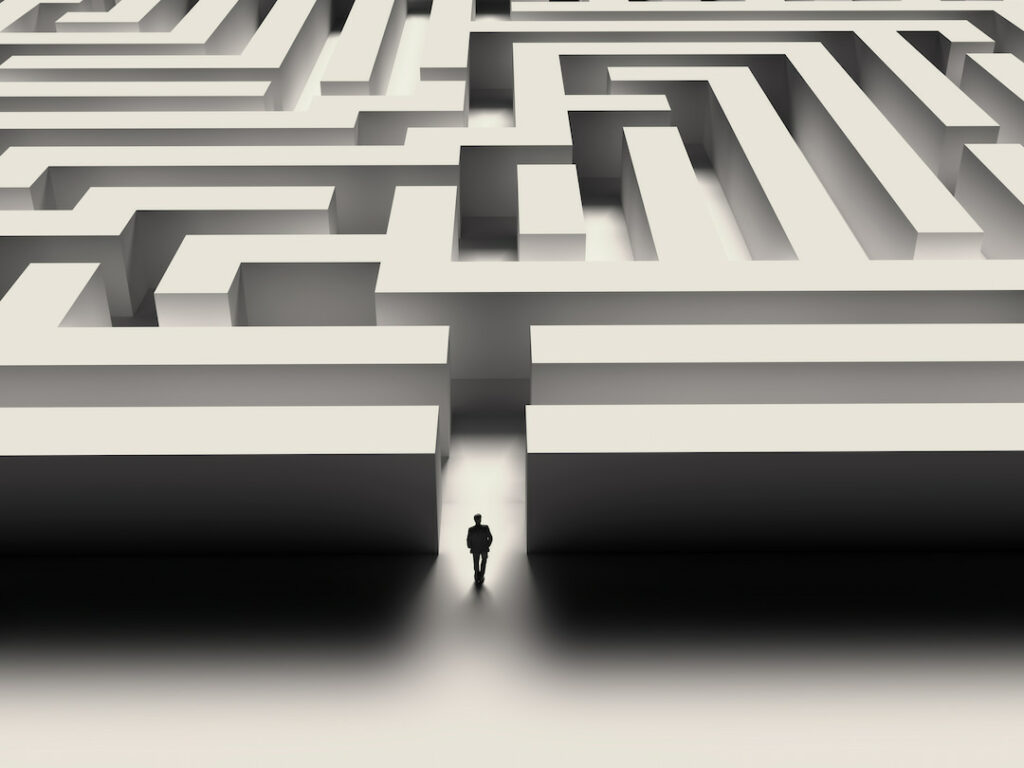 How to find your first job in Sales or Marketing ?
You have just graduated from Ephec, Ichec, HUB, VUB, ULB, UCL, Vlerick, KUL, IHECS, FUCAM, HEC… and now?
Not everyone can have a clear idea of what they want to do once they've graduated… The job market can be like a jungle. And when you're 20, you don't necessarily know yourself well enough to know what will make you feel professionally fulfilled.
Where do you start to clear the field and not commit yourself too quickly to something that won't suit you?
The 3 axes to observe
1. Energy
If you have done student jobs during your studies and/or internships, you probably already have a good idea of what you like/dislike doing. It is important to look at things from the point of view of what gives you energy, and what costs you energy.
2. Personality
Let's look at your personality in a second step: do you feel better in hectic environments, with lots of interactions, or rather in calmer contexts, where you can step back and take time to reflect? Do you make your decisions after analysing concrete data, or intuitively?
There are many tools available to help you get to know yourself better. Some are free, such as the GRAM , which I invite you to take!
Others, more in-depth, require a financial investment of about 150 to 200 EUR but are clearly worth taking. I'm thinking of the MBTI* questionnaire (are you an analyst, a diplomat, a sentinel or an explorer), or Insights ** (colours).

3. Skills
And finally, your skills: even before looking at your organisational/time management/analytical/team management/convictional skills etc, you need to evaluate your languages! In Belgium, it is essential to master Dutch to maximise your chances of finding your dream job quickly.
Is your level at least B2? You can start your search for a first job.
If not, the first thing I advise you to do is to take a course or find a student job/internship in Flanders for 3 months, to learn to "function in Dutch" in a business context. Objective: B2, C1 or C2! The same goes for English, a B2 level will be required in most companies.
Sales or Marketing jobs?
In general, companies recruit junior profiles for sales functions, because they want their new recruits to have a good understanding of their business. After an average of one year in an internal or external sales function, it is possible to move into a function that is perhaps closer to what you are interested in.
Many young graduates dream of working in marketing. In 80% of the cases, the passage through a commercial function is considered a must in order to be a good marketer, who will understand better the needs of his/her target group, and will be much more credible in convincing the commercial teams of the merits of his/her proposals!
Career Orientation Matrix

After this first assessment (and possible optimisation) of your commando equipment, you are now ready to consult the following supermatrix and start moving in the right direction!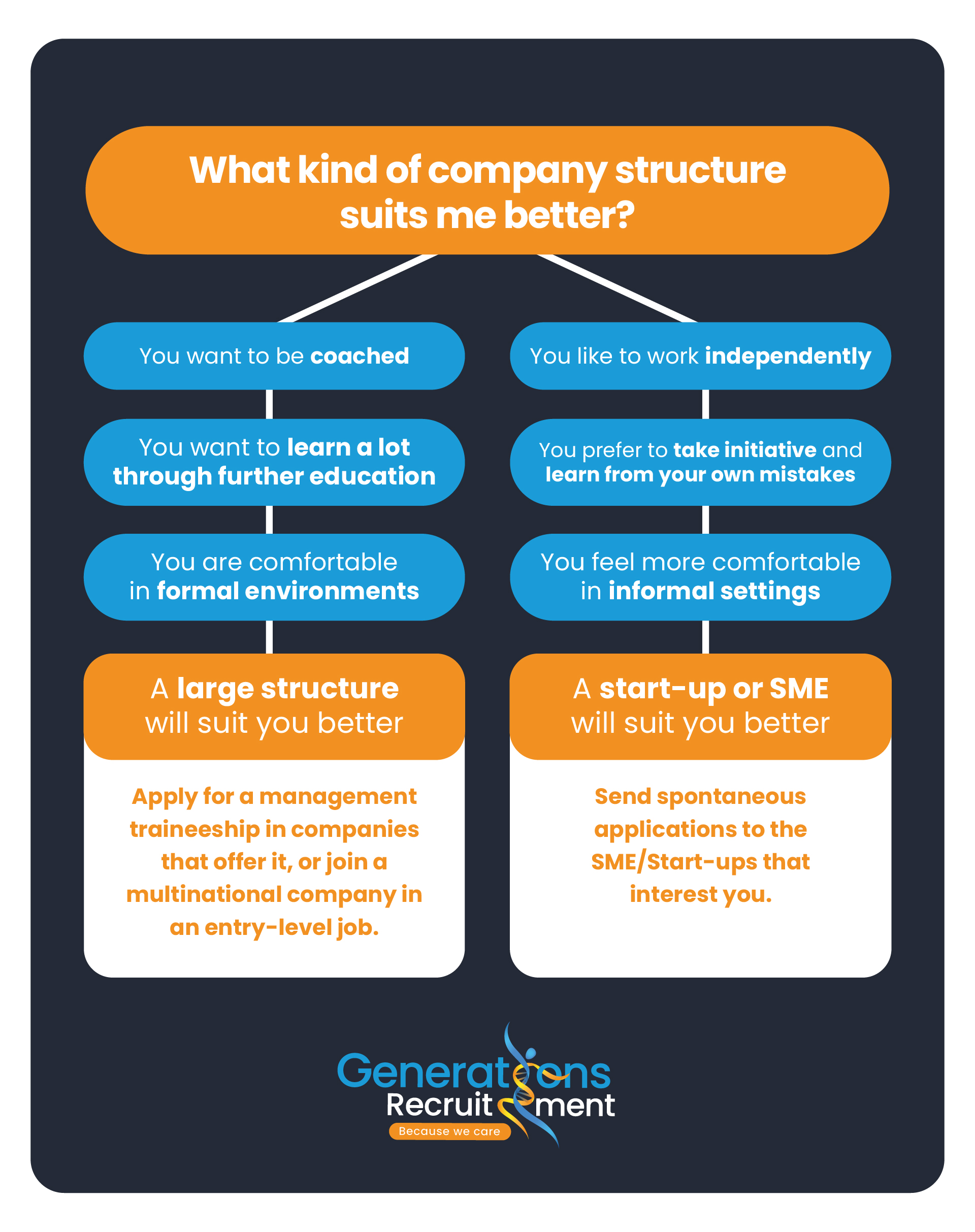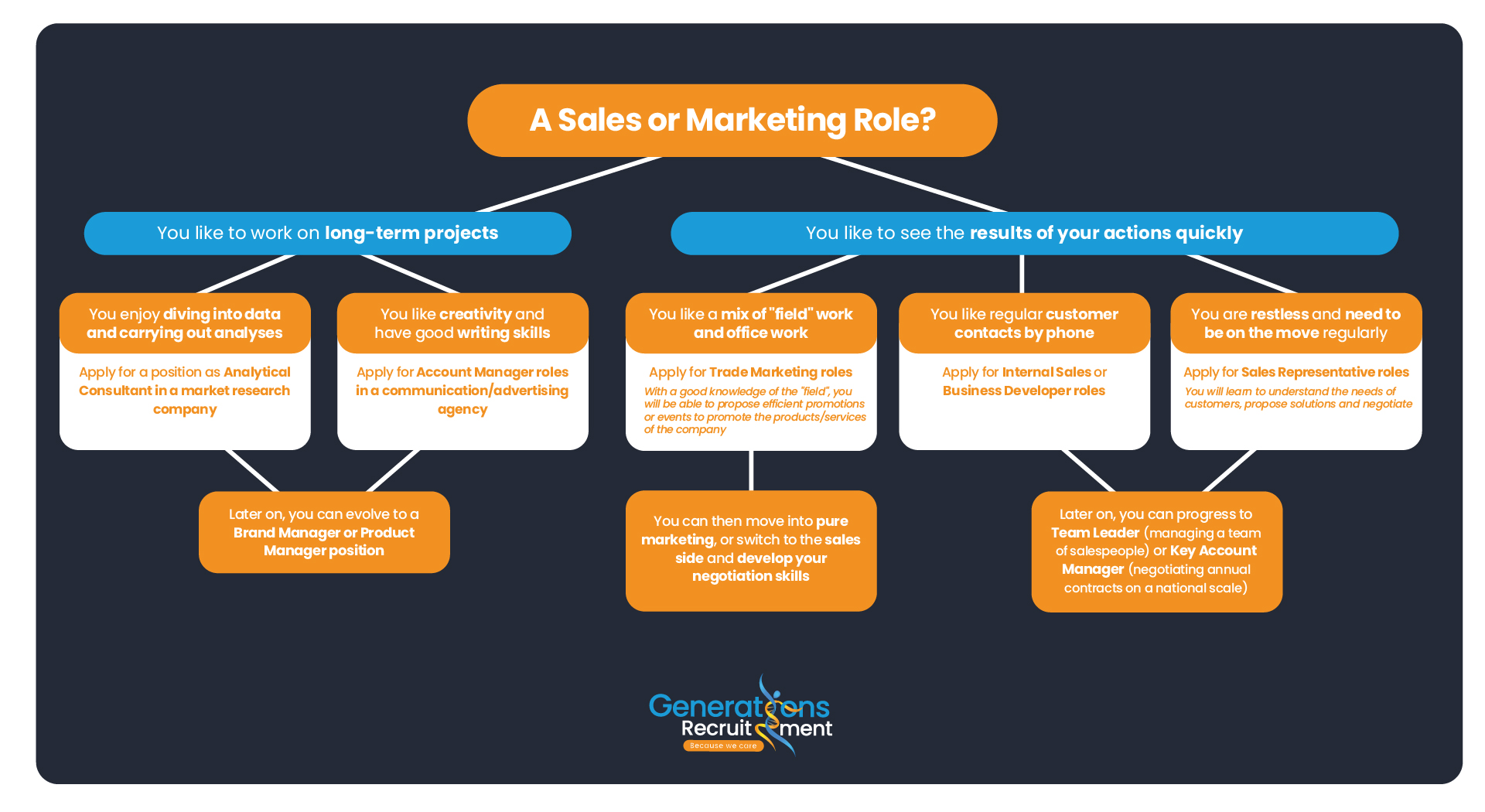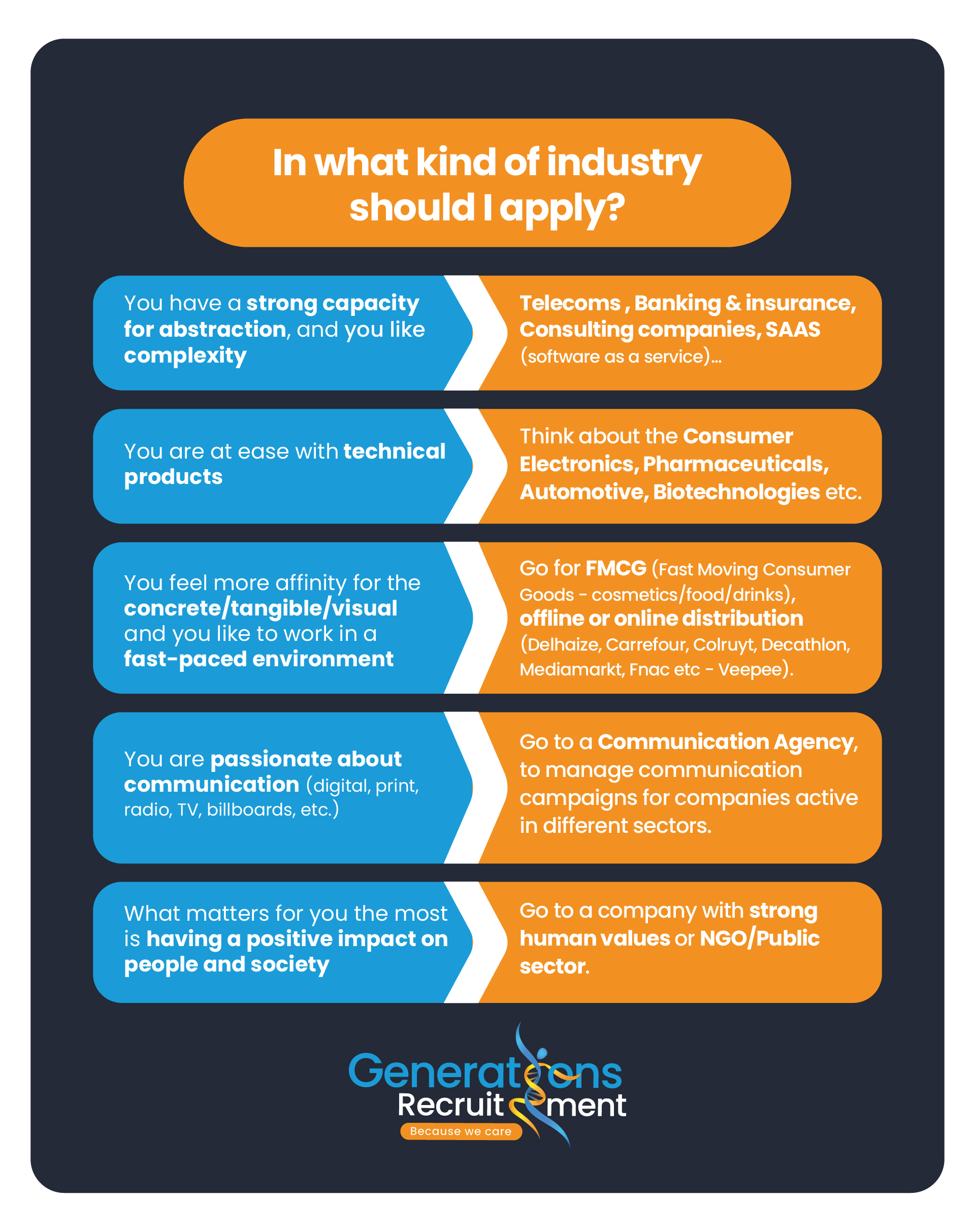 Of course, don't hesitate to contact me at leslie@generationsrecruitment.com if you would like to discuss your particular case during an interview via Teams or Zoom!
How can I make my profile stand out on Linked In?
Once you have a clearer idea of what you would like to do, the next step is to optimise your approach technique: how to slalom through the maze of Linked In, establish a contact in a professional way and optimise your CV.
More on this in the next episode…

Subscribe to our newsletter
Receive our Sales & Marketing jobs every month.