Sales Representative Out-of-Home | Premium Spirits
Industry
Wine and Spirits, Luxury Goods & Jewelry
Our client is Brown-Forman, one of the largest American-owned spirits and wine companies. With 50 offices around the world, 25 brands, and more than 4700 employees, they sold spirits in more than 170 countries worldwide. Their most know brand, Jack Daniel's, is the best-selling individual whiskey brand in the world.
For more than 150 years, Brown Forman has enriched life by responsibly building fine quality beverage alcohol brands. For their newly opened offices in Belgium, they are looking to recruit a Sales team to maximize their on-trade growth opportunities and portfolio. To this end, today, we are looking for several sales representatives (m/f), from all Belgian regions.
"Sales Representative, Out-of-home channel"




Your challenge:
To achieve sales and distribution objectives through the execution of brand building activity and brand education within the On-Trade customer's universe, as well as ensuring the best position on the market for the Brown-Forman brands. This position works closely with and under the supervision of the National Field Sales Manager.
Your responsibilities:
Achieves appointed sales targets promotion, distribution and visibility objectives in assigned On-Trade universe (C&C, wholesalers, On premise, etc…) according to KPI's distributed by management
Drives local negotiation with the buyer
Implementation and evaluation of promotional activities.
Regular and systematic customer visits according to work plan and customer coverage.
Build excellent relationships with customers on all levels within the business environment, as well as Wholesale customers in daily business in close collaboration with the Field Sales Manager.
Ensures optimum stock level within all covered/serviced customers.
Collects and updates information about competitors' activities.
Conducts brand trainings for trade partners – under supervision
Daily reporting on the CRM software
Adaptation of working time to business needs including working at night, with respect of rest periods
Manage a decentralized budget to negotiate annual contracts with specific customers in accordance with management instructions
Customer: Selling and generation of strong On-Trade visibility
Enlarge product listings
Implementation, execution and evaluation of promotional activities
Reporting and communicating with management
Trade brand education in the respect of drink responsibility
Profile
Education: College/University degree (Bachelors or Equivalent) in Sales or Marketing
Experience: At least 2-3 years in a similar position
Sales competencies - Sales Techniques according to the Channel
Knowledge of the Spirit Market or the On Trade channel in FMCG
Results focused
Autonomously driving the business
Knowledge in Merchandising
French and/or Flemish Speaking (and English would be a plus)
Attractive points in the role
Work in a well-known prestigious worldwide company
Involve in nice company culture, based on human values of respect, trust, integrity, teamwork and excellence
A cosy and flexible work environment where you will be part of a small dynamic team
An attractive salary package with extralegal advantages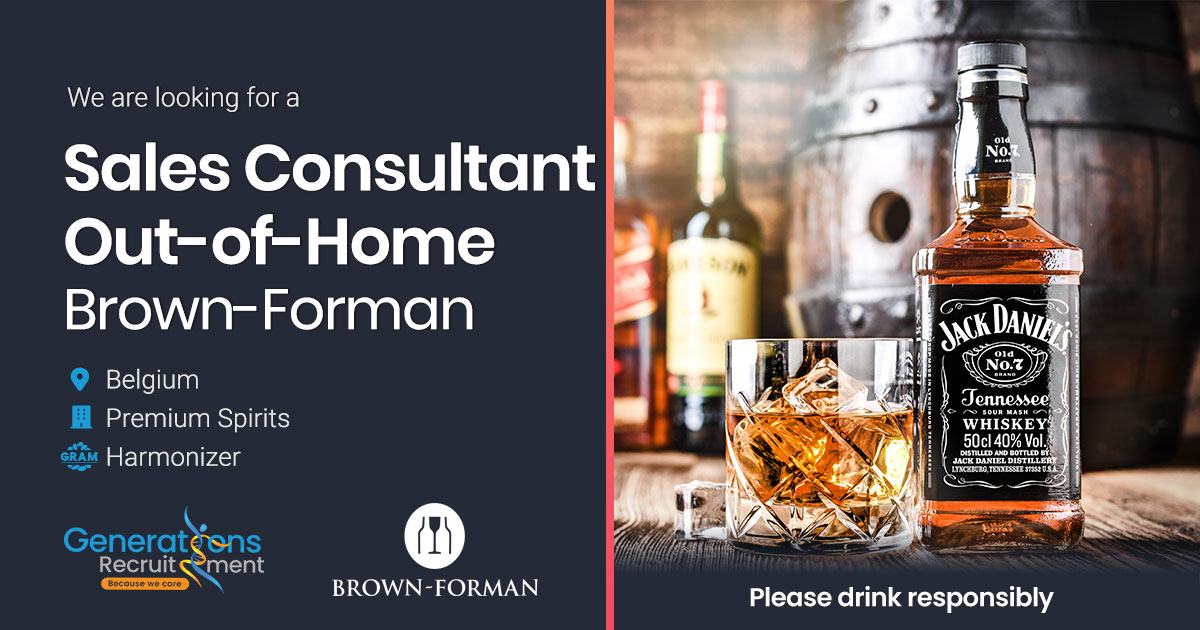 Polina Tarassov
Communication Officer