Experienced Product Manager | Small Household Appliances
Industry
Food & Beverages, Consumer Electronics
Our client is a world leader in small household equipment, present in nearly 150 countries. Over the years, it has built strong positions around the world through a product offering that is at once global and local, showcased by an exceptional brand portfolio.
Their global strategy is consistent with their long-standing mission of simplifying and embellishing the everyday lives of consumers and contributing to better living around the world. They take up this challenge year after year by creating new products and services that help to make domestic life more fulfilling.

To this end, they are currently looking to hire an experienced:
Product Manager (M/F)
For their office in Fleurus (Hainaut – 40 min from Brussels).
Your challenge
As Product Manager, your role would be to drive business for your specific product universe by analyzing the market, developing a local strategy, building an appropriate product assortment, defining local action plans and driving them to a perfect execution. The Product Manager is in charge of optimizing turnover, margin results and market share for their product universe.

Your challenge would be to act as a real "entrepreneur" and make every effort to achieve your objectives and always go one step further in your brands' development.
You would report directly to the Marketing Director.
Your responsibilities
More specifically, your responsibilities would be to:
Develop local strategy for given product universe in cooperation with Marketing Director and Strategic Business Units, based on market knowledge (GFK, open sources), local customers' needs and local consumer insights
Work closely with the Strategic Marketing teams within the S.B.U. and Continental Marketing team
Conduct regular in-depth analyses of market studies, trends, and competition
Define an optimal local product assortment based on strategic goals and deep competition analysis (permanent and promo).
Define an action plan to reach strategic objectives (promo events, promo offers, propose advertising campaigns, CRM etc). Be in charge and drive realization, follow up and post-analysis of these action plans
Perform ongoing analysis of various success factors such as sales/margin/MS performance, post-campaign analysis and ROMI, customers sell-out with following action plan, etc
Prepare detailed budget / reforecasts (quantity, turnover, margin, ...) in collaboration with the financial team
Define yearly forecast for your product universe with the forecasting team
Work in close cooperation with the sales team to really understand customers' needs and potential opportunities
Your profile
You hold a Master's degree in business with sales or marketing orientation
You have at least 5 years' experience in a similar marketing function, in the F.M.C.G. or household appliances sector
You have experience with ATL budget management, with a good understanding of the related KPIs et success factors
You have a good understanding of digital success keys: efficient content, e-merchandising, activation
You have a thorough knowledge of local consumer insights, both in Flanders and Wallonia
You can communicate fluently in Dutch, French and English
You can demonstrate an entrepreneurial spirit, being hands-on and taking initiatives
You are results-oriented, and take action proactively to reach your goals
You have strong analytical skills
You have high energy and drive, and are resistant to stress
You can spot opportunities and propose new ideas to boost the business, based on your analysis of the situation at hand
You have great communication skills and a high emotional intelligence that allows you to adapt to your interlocutors
You are a team player
What's in it for you ?
The chance to work for an innovation-driven leader in a profitable and growing sector
A challenging and diverse position where you can have a real impact on the company's results
The opportunity to grow, develop yourself and learn a lot from the expertise of an international leader in its field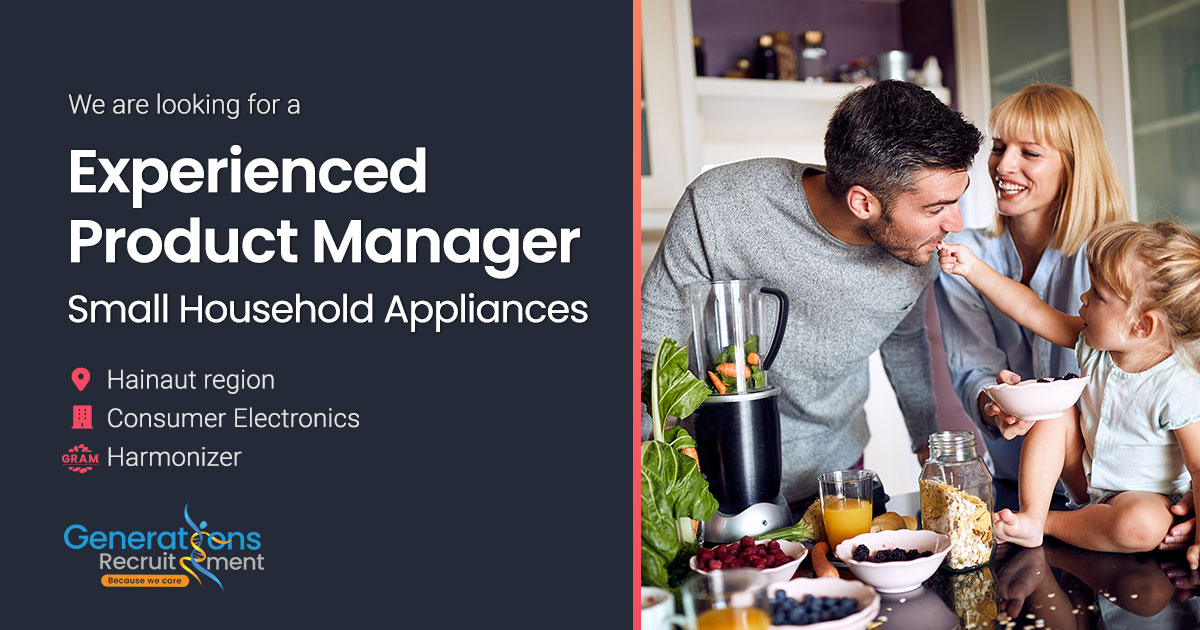 Hélène Bozet
Recruitment Consultant