Marketing Manager Belgium I Building Solutions
Industry
Electrical/Electronic Manufacturing, Consumer Electronics, Construction
Our client is a leading supplier of solutions and services for electrical installations in residential, commercial and industrial buildings. Together with their Brand portfolio, their products allows to match all the skills necessary for the development of innovative products, systems and services required for building automation and proof-safe constructions.
Together with their customers from industry and the electrical trade, they are working on future topics such as electro-mobility with charging stations for residential buildings as well as for public infrastructures, building automation and on the networking of energy-efficient housing, which will provide greater comfort while requiring less energy consumption.
For their Belgian organisation, based in Brussels region (Groot-Bijgarden), we are looking for their future:
Marketing Manager Belux (m/f/x)
Within the Belgian entity, a structure of 30 people, you will be responsible for the product portfolio and corporate marketing strategy (with a very strong digital challenge within the group), its performance and its development.
Your responsibilities:
As member of the Management Committee, you'll be acting as a Leading figure not only for your department but across the organisation.
You'll be managing the Marketing team (direct reports) with the Lead by exemple principle. You'll be also taking charge of some operational elements of the Department role to make things happening and feel the market reality (e.g. managing breakthroughs, organising fairs and incentives, and operational management of launches).
You'll be in charge of developing the yearly business plans, as well the 3 year roadmaps to achieve market and group objectives in terms of customer experience and value proposition.
You'll be finding the right balance between the global strategy of the group and the needs and reality of the local market.
You'll co-construct, with the engineering and product marketing teams, the technological roadmap to achieve the business objectives.
You'll oversee the life cycle of the portfolio by ensuring profitability and competitiveness.
You'll follow market developments and trends in order to respond appropriately to our customers' needs
Profile
You have a Master's degree in marketing and a technical background.
You have a previous experience with Product Marketing and ideally a first managerial.
You have working experience in a technological environment in within the BtoB sector (ideally in the Building Solutions sector).
You have a good strategic vision, very good communication skills.
You are versatile and know how to adapt in a small structure.
You are able to convince and involve your teams towards a common project.
You have a real capacity to adapt and be a change actor.
You are trilingual: Dutch - French - English
Our client's offer
At our client you can expect a rewarding position in terms of both the quality of the assignments as well as for the responsibilities given.
You'll join an international and innovative environment, that offers a strong career path, a fair remuneration and a training in line with your expectations and those of the group.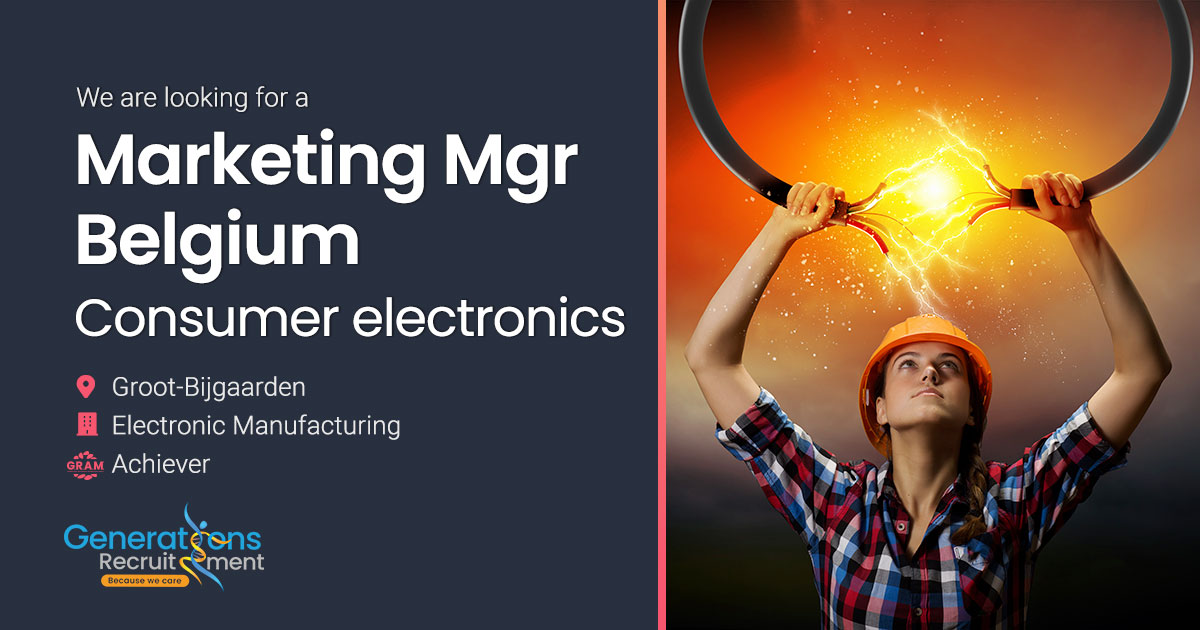 Hélène Bozet
Recruitment Consultant