E-Com & Retail Trade Marketeer X/V/M I OTC Pharma
Industry
FMCG, Pharmaceuticals, Cosmetics, Consumer Goods, E-Commerce
Our client, Vemedia Consumer Healthcare is an International brand owner active in the consumer healthcare segment which are sold in pharmacies, para-pharmacies and on E-com Pharmacy platforms. The company distinguish itself by promoting a responsible selfcare approach by developing easy and comprehensive solutions for troubles of our daily lives. With growing international presence, they are active in multiple categories such as Calming & Sleeping, Beauty & Medicated Foot Care.
To feed their purpose, they focus the business on 3 pillars: their people, innovation & strong omnichannel distribution.In Belgium the company is based in Gent and grew drastically their commercial presence over the past 5 years. They are represented by a dedicate team of just under 20 people, making the atmosphere team-oriented, highly entrepreneurial and engaging.
Reporting directly to the General Manager Belux, the Key Account & E-com Manager is shaping the business priorities across their 2 main distribution channels : Retail stores & E-Commerce.
As a matter of fact, Vemedia Consumer Healthcare was one of the first to invest with the newly establishing Pure players in Belgium. This first move advantage have settled a strong ground of collaboration between them and the E-Retailers.

The growing business needs and the development of the channels requires a special attention on the Trade Marketing & E-Com activation. Therefore, reporting into the Key Account & E-Com Manager we're recruiting today for a:

E-Com & Retail Trade Marketeer X/V/
This position being at the carrefour of Marketing & Sales will require from the candidate to settle priorities and lead different types of projects. Together with the Manager, you'll be developing a Trade Marketing omnichannel vision that you'll defend internally and implement.

To give an idea, some challenges per channel would be:
E-com/ Pure Players

Analysis: EDGE platform, follow Sell In and Sell out for Vemedia Brands

Optimization of e-com 6 pillars success model (including A+)

Promo evaluation+ promo plan @ e-com partners

Development of yearly e-com plan

Implementation of promotions @ e-com partners (on time delivery of assets)

Develop new business: develop Amazon, Shop Apoteke, or other new customers

Daily /weekly Contact with e-com digital managers at Group level and Vemedia sales manager

Retail

Sustaining up to date category insights and suggest corrective actions, including shelf proposals for our 5 Star Brands

Promo evaluation+ promo plan @ key accounts

Development of yearly key account trade promo-plan

Implementation of promotions @ key accounts (on time delivery of assets)

Daily /weekly Contact with Category managers of Key accounts and Vemedia KA reps and sales manager
Requirements
Minimum 3 years of experience in comparing role (preferable with e-com exposure)

Self-motivated, innovative with an inspiring personality;

Strong communicational and planning skills oriented towards delivering business results;

Good command French and Dutch both written and spoken;

Excellent organization of time and ability to prioritize to meet tight deadlines;

Strong problem solving, analytical and synthetically capabilities;

Excellent communication and interpersonal skills;

Ability to develop relationships with customers
We offer you
To take an active part of a growing and profitable success where you'll be coached and mentored by inspiring team-members

To join a dynamic team where each day are different, and tasks varied.

To join an International Group capable of sustaining individual career plans both locally as well as internationally.

A competitive salary plus extra-legal benefits such as meal vouchers, hospitalization insurance, pension plan, lease car, laptop and phone.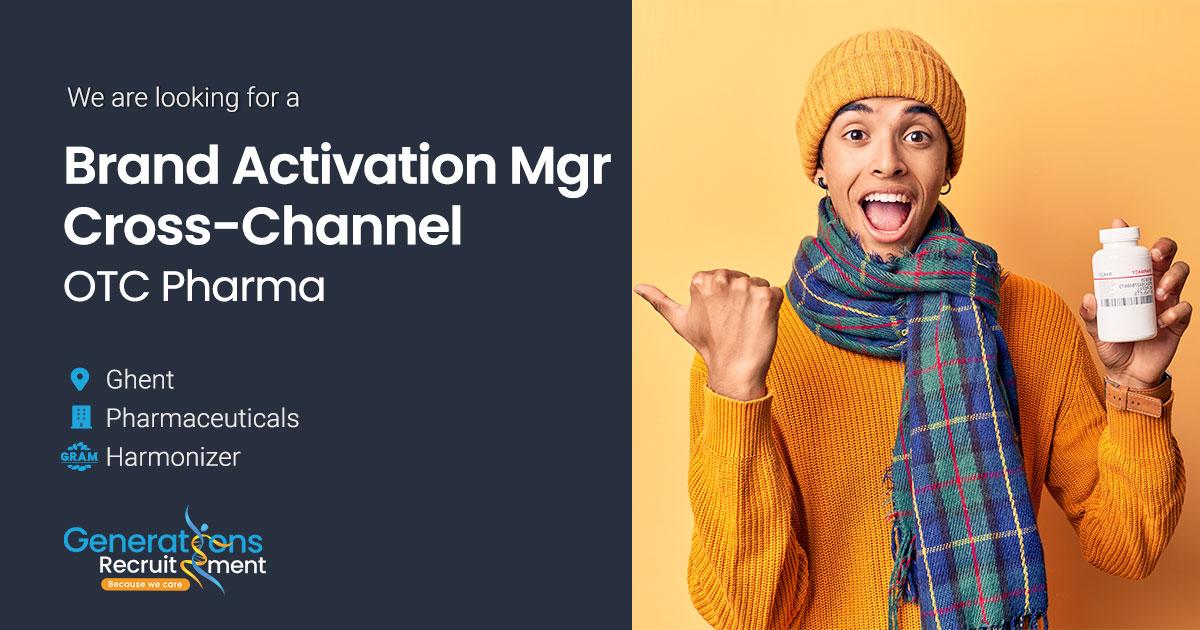 Yoni Szpiro
General Manager