Campaign Communication Manager Acquisition I Automotive Manufacturer
Our client is a leading automotive company recognized globally for their technological advancement as well as for their trendsetting position in developing new experience of driving. In everything they do, they look for sophistication and efficiency. Under three Global brands, they offer customer the opportunity of a variety of models and solutions to please every consumer in the way they look to approach their mobility.

Motivated to bridging this experience to a wider range of customers, they are recruiting for a "Campaign Communication Manager" for their Belux operation.

"Campaign Communication Manager – Automotive Brands"
Your challenge
Reporting into the Head of Customer Acquisition, your role as Communication Campaign Manager is to help grow the Brands awareness towards a target audience of both BtoC and BtoB customers. You'll be the chain link between the company's marketing objectives and the 360° communication campaigns to stimulate conversion both on & offline.
The Campaign Manager will act as the garant of the brand values and the consistency of the look & feel in all communication deliverables. You will typically collaborates with an external communication & creative agencies and act as their major interface. You will brief, oversee & follow-up the different campaigns launched ensuring qualitative deliverables within budget and timing.
Your responsibilities
You'll set the objectives of each campaign & calculate the intended ROI Based on internal information gathering from relevant internal stakeholders both local & international, you'll develop comprehensive overall campaign briefings.
You'll then manage, coordinate & follow-up the implementation of the acquisition campaigns & initiatives within budget, timing and with the required quality
Create & ensure consistency across messages and respecting the storyline across the touchpoints.
Evaluate agencies and build strong and long term partnership for optimal efficiency
Follow-up communications from competition and keep relevancy at all time
Your Profile
Bachelor degree in marketing or communication – or equivalent / Equivalent with experience
Min 3-5 years of experience in managing campaigns for mid-sized or big brands (at advertiser or at agency side)
Very good project management knowledge, use of project management tools and processes
Budget management
Eye for details
Excellent communication skills : written and verbal.
Creative skills Knowledge of Belgian and Luxemburg media landscape including social media and digital media
Managing external suppliers and giving clear feedback
Upper level communication in both English, Dutch & French
Attractive points in the role
Be part of an International company that offers multiple opportunities within the local or international structure.
Be in a leading role of your campaigns and have a real, immediate impact on the conversion rate of the sales activities.
A nice, open and professional working environment where you'll be learning on different project management methodologies that have been proven worldwide as being the most pragmatic and efficient at different level.
Not what you expected? You're looking for a Sales or Marketing job? You would like to discuss with one of our recruiters? Book a call now!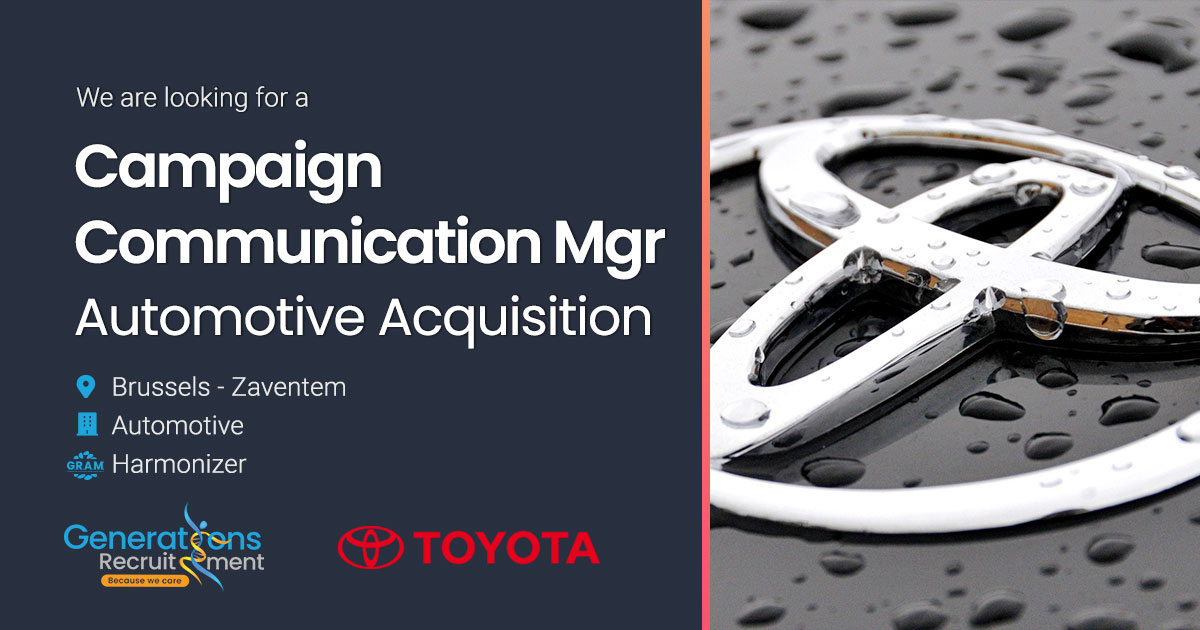 Yoni Szpiro
General Manager