Sales Manager On-Trade I Premium Wine & Spirits I Antwerp Metropolitan
Industry
FMCG, Wine and Spirits, Food & Beverages, Account Manager
Our client is a Belgian family-owned company active in the commercialisation of premium Wines & Spirits in the Belux and Export markets. Across the years, the company has reinvented themselves by leveraging their 'savoir-faire' in selecting the best assortment for their consumers while reinforcing their distribution footprint on & off-trade across the markets.
This human-size business, very entrepreneurial, has high ambitions and look at every employee's contribution. But not at every cost!
Indeed, should it be with their employees or how to do business, the company is engaged in a sustainable vision. For instance, our client has built a complete CO2 Neutral office building from where they manage their operations, trainings & logistic flow. Furthermore, in their thinking process, they've incorporated the neighbouring community in the development of a fantastic project around a common 'orchard'. To handle one of the critical development regions and reporting directly to the Sales Director, our client is looking for an experienced:

Sales Manager On-trade Belgium, Antwerp Metropolitan

Your mission
Your role will be to analyse the actors in your region and define a commercial plan based on both retention & acquisition kpis. Once agreed with the Director, you'll have to make it happen!
The assigned region is a big chuck of the business growth opportunity, and we are therefore looking to recruit someone that can take on large negotiation should there be structured (with key account wholesalers) or rather highly qualitative (with Star restaurants or specialized shops, for instance). Other channels to cover will be wine shops, restaurants, hotels, B2C network, catering companies, etc. You'll be responsible for daily reporting sales results and keeping up-to-date the commercial data base to secure professional tracing. You'll act as an ambassador for the Company and can navigate easily during networking events, seminars and meetings.
Your tasks
Acquires new customers and develops existing ones by:
Selecting and targeting potential clients by using the Smart Sales Data Base
Making appointments with prospects: outbound calling
Following up appointments with prospects
Cold canvassing (door-to-door)
Visiting trade fairs
Build and exploit networks
Realising sales out of these appointments.
Implement visibility at sales events
Exploit new leads from newly created clients / existing clients
Organise trainings and events at potential customers
To secure that you'll optimize your time at & with clients, you'll be working closely with the back-office team to manage the new deals and agreements in place.
Education & Experience
Excellent knowledge of the Horeca sector and distribution channels in the Antwerp region.
Strong commercial skills
Persistent and convincing
Able to act disciplined and independently
​​​​​​​Team Player
Dutch mother tongue
Knowledge of French & English is a plus
Good knowledge of Microsoft office
Driving licence
What's in it for you?
Our client is first a long-lasting pragmatic organisation with small reporting lines and fast decision-making process. This is key to react upon future business opportunities and can offer you the right support to your daily tasks. Their human-size business is also the opportunity for you to have impact at local level on the business successes and be recognized accordingly. Furthermore, being active in a premium environment this will open the doors for you of the most prestigious, and trendy premises in the Region.
On the job, the company will offer you autonomy, while feeling part of a team; trainings and coaching to help you succeed in matching the growing expectations in the region; the growth potential to take a managerial role together with the commercial ambitions of the company.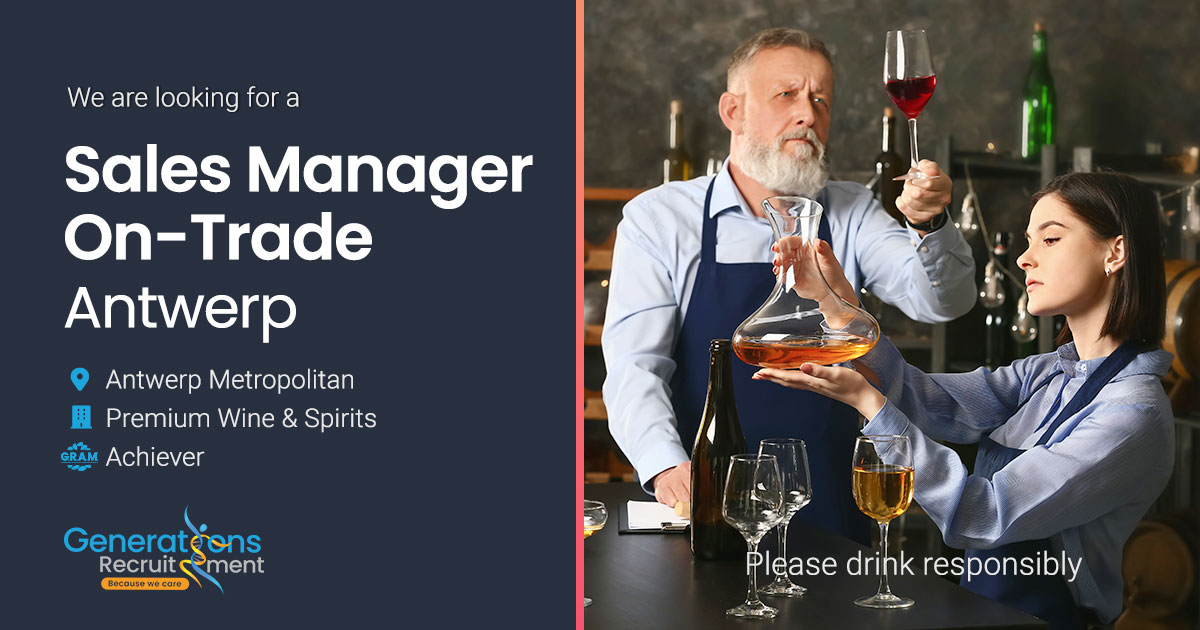 Yoni Szpiro
General Manager