Field Sales Horeca Luxembourg (Junior) | FMCG
Our client is the world leader in the bottled waters category. Present in most distribution networks thanks to their 51 brands portfolio, they are passionately committed to the creation of shared value in a wide variety of forms for the benefit of society, from providing career opportunities and benefits to the communities in which they work to environmental governance in the form of responsible water management, lightweight packaging and advanced recycling.

They are currently looking for a (Junior) Field Sales Manager to manage and expand their distribution on the Luxembourgish out-of-home market.
Your challenge
As field sales promotor, you will be in the driving seat to guarantee the presence of our products in the horeca sector in Luxembourg and you optimise the visibility in order to grow the category.
Your responsibilities
More precisely, your responsibilities would be the following :
You further develop the image within your sector (hotels, restaurants, cafes, nightlife) in close collaboration with each client.
You actively look for new prospects and follow up on existing clients. You negotiate contracts.
You help boost our promotional campaigns, manage them on site and follow-up on their success.
You become the specialist of your sector and market and you use this info in your collaboration with the other departments to answer our clients' needs in order to increase our market share in the region.
Your profile
You have :
A bachelor/graduate diploma in Sales or Marketing
Ideally, a first experience as sales representative in the out-of-home sector (horeca). If not, the motivation and potential to become one
Eagerness to prove yourself as a potential in sales
A professional level in English but fluency in French (mother tongue level)
Great organization skills, yet at the same time the flexibility both in seizing the opportunity at hand and in your communication style
A proactive spirit and the capacity to take initiatives and thorough follow-up combined with your natural impact help you to close deals
A focus on results, an action-orientation and a positive drive that will make the difference in this position
A dynamic and outgoing personality
No 9-5 mentality
What's in it for you
As a key member of our client's team, you will benefit from an advantageous total compensation package that will give you the means to achieve professional and personal success. With them, you will feel valued by much more than just your work. Throughout your career, you will enjoy the types of benefits you can legitimately expect from a leader in healthy hydration products.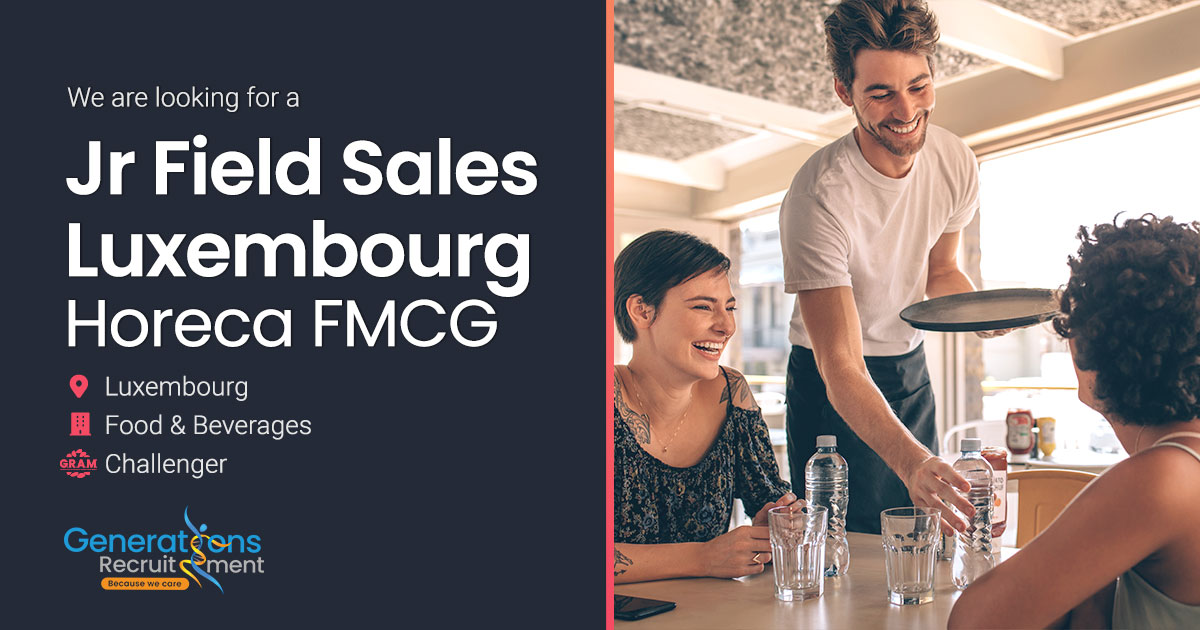 Hélène Bozet
Recruitment Consultant