Area Sales Manager | Retail
Are you a born people manager looking for your next challenging growth opportunity? Challenge accepted!

In this role, you will develop and implement the sales strategy of the company in your region, East Flanders. You will be responsible for the sales performance, application of operational processes, sales development and achieving regional goals - in a region that has been historically scoring high in sales!
You will directly report to the Belgium Sales Director.

Our client offers a challenging work environment where you can take initiatives and make a real difference, collaborative coworkers, and a great opportunity for growth.

Ready to get started? See what it takes below.
JOB DUTIES

What You Can Expect Day-to-Day
Following are the core objectives of a Regional Sales Manager at this company:
Drive your region's performance in the short, medium and long term, by putting in place the necessary action plans to achieve and exceed your turnover targets
Manage and deploy the company's sales strategy (product mix, customer experience, compliance with procedures, stocks, cash registers, receivables) in your point of sales
Pilot and manage the regional budgets in connection with the headquarters teams, and particularly marketing
Manage your team and develop skills by implementing the HR policy in your region: training; recruitments; remuneration / productivity / working time; annual and intermediate appraisal interviews; best practices exchange
Develop your area through the follow-up of internal or external growth opportunities at regional level and develop long-term partnerships with opinion leaders in the sector (doctors, insurers, organizations, retirement homes, etc.)
QUALIFICATIONS

What it Takes
The most successful Regional Sales Managers in this company are born leaders, with strong organisational skills and a lot of commitment. They are used to change management and can adapt quickly.

Minimum Required:
Higher education (University Degree or equivalent through experience)
Confirmed management experience in the retail sector
Strong results orientation and strategic thinking
Knowledge of how to manage / coach local teams to achieve operational excellence and the best in-store customer experience
Excellent interpersonal skills and an ability to dialogue with various interlocutors internally and externally
Leadership and a strong capacity to be an actor of change
The company
Our client is an Italian multinational company and the global leader in hearing care solutions and services for retail expertise, customization and consumer care. More than 17,000 professionals every day in a network of 4,500 points of sale, 3,800 service centres and 1,900 affiliates, give back the joy of hearing, feeling and living to thousands of people across the world.

They believe people are the most important component of their success. Thanks to their best-in-class Hearing Care Professionals and front and back office Teams, they are able to put the everyday taps, pops and splashes back into the lives of our customers. They believe that it's only through strong investment in talent engagement, continuous professional development, support and recognition that their people can exceed every limit and build a fulfilling career.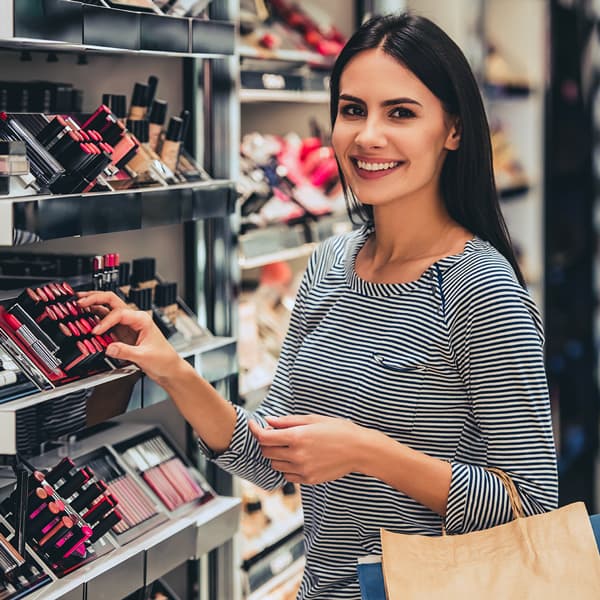 Frequently Asked Questions
It's not my G.R.A.M. profile, should I apply?
To discover your GRAM profile, you should first
answer our questionnaire.
Thanks to this, you will know more about your professional aspirations, i.e. what kind of management you are comfortable with, which values are important for you in your daily work, what kind of work environment suits you best, etc.
Even if your predominant profile today is not the same as the one in the job description, you can still apply for the job because this tool is not intended to be discriminatory in any way, it is simply informative.
Discovering your profile helps you better understand what your aspirations are at this point in your career and seeing the one sought by the company for a specific position can give you insights about their company culture and the attitude they are looking for. It is thus always interesting to compare both. However, we all have a part of each GRAM profile within us and the predominance of one profile over the others stands out at certain stages of our career and can change at any time, depending on our needs at a specific moment.
Therefore, you can apply for the position even if your dominant profile today is not the same as the one indicatively displayed on the job, that will never be a problem. Don't hesitate to discuss this with one of our consultants if this isn't perfectly clear to you yet, we will be happy to provide you more information about the GRAM.
What salary can I expect?
How can I follow the recruitment process?
Another question? Contact us!